Explore Feuilletons
[On Antisemitism]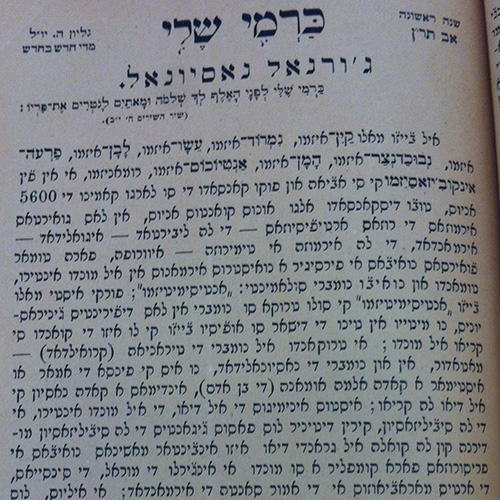 Abstract
These two Ladino feuilletons ("On Antisemitism" and "The End of the Century") were written by Ottoman maskil Barukh Mitrani, a rabbi and intellectual who sought to bridge between East and West in the Jewish diaspora. Mitrani combines aspects of feuilletons and traditional sermons in these texts as he criticizes elements of modernization and modern antisemitism.
Author
Newspaper
Language
Related Text
Keywords
modernity, modernization, East, antisemitism
Original Text
Translation
Barukh Mitrani, "[On Antisemitism]," 1890. Translated by Tamir Karkason1
The old evils – Cainism, Nimrodism, Esauism, Lavanism, Pharaohism, Nebuchadnezzarism, Hamanism, Antiochusism, Romanism2, and finally Inquisitionism – that left us a little tired after a long journey of 5600 years, took a pause for a few years, in the fine gardens of the artificial roses of liberty, equality, and fraternity in beautiful and mighty Europe. But this was only in order to gain new strength to persecute our brethren around the world, while merely assuming a new name: "antisemitism."
For this old woe of "antisemitism," which has changed its name throughout the generations, had no intention of abandoning its old profession, which it developed ever since the world was created; and by changing the name of tyranny, it murders in the name of nationality, and does not think of loving or admiring every human soul (of ben adam), every nation, as created by God.
These enemies of God, of the entire world, and of civilization, wish to hamper the enormous steps that are being taken by modern civilization, which the great God led to invent new and speedy machines to maintain His world and to fill it with morality, science, wonderful arts, and a sacred love of brotherhood. And these evil enemies wish to fill it with darkness and cruelty. But the great God, blessed be He and blessed be His name, is forever a merciful God, Father of the universe, loving Father of Israel; He will not bring His world to oblivion because of some evil and feeble-minded fools! […]
Linked Resources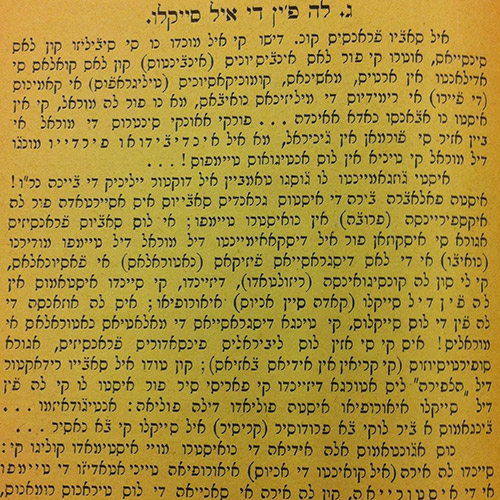 The End of the Century
Related Text
Text